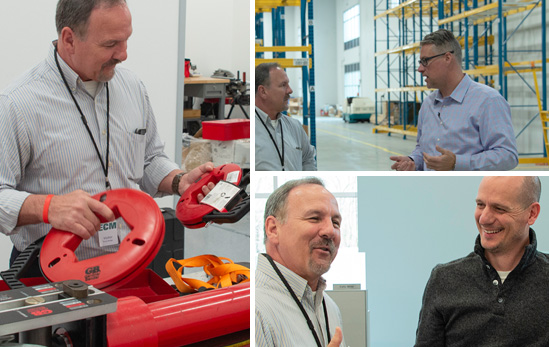 State Representative Mike Kuglitsch Visits ECM Industries New Distribution Center and Corporate Headquarters in New Berlin
New Berlin, Wisconsin — May 9, 2019 — ECM Industries received a visit from State Assembly Representative Mike Kuglitsch (Assembly District 84) to welcome ECM to the district and learn more about ECM Industries and its electrical brand businesses Gardner Bender, King Innovation, Sperry Instruments, Bergen Industries and Calterm.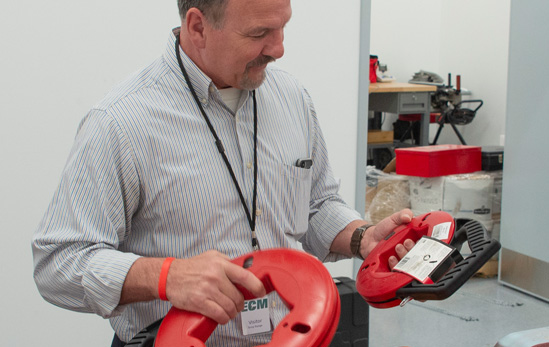 He also toured the new 192,000 square facility and saw some of the key technologies and systems that make the distribution center so efficient and give it a best in class rating.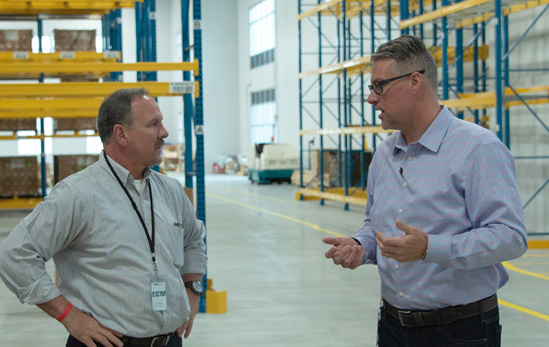 COO James Darby showing Mike Kuglitsch around the new Distribution Center.
On his tour the Assemblyman stopped to chat with some employees. Seen here talking with sales team members Steve Cvikel and Jonathan Falk.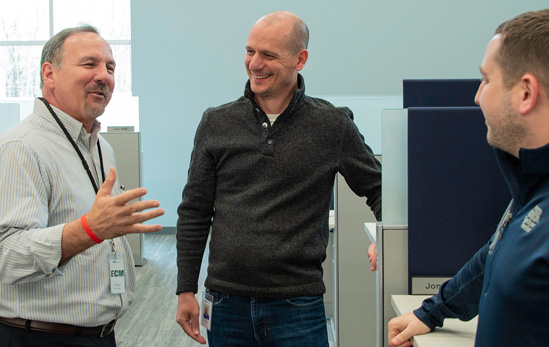 Ceo Mike Masino said of the visit, "I am always grateful for the opportunity to educate people on our amazing Brands, the quality products that they produce and to introduce the hardworking employees behind scenes that make it all happen."