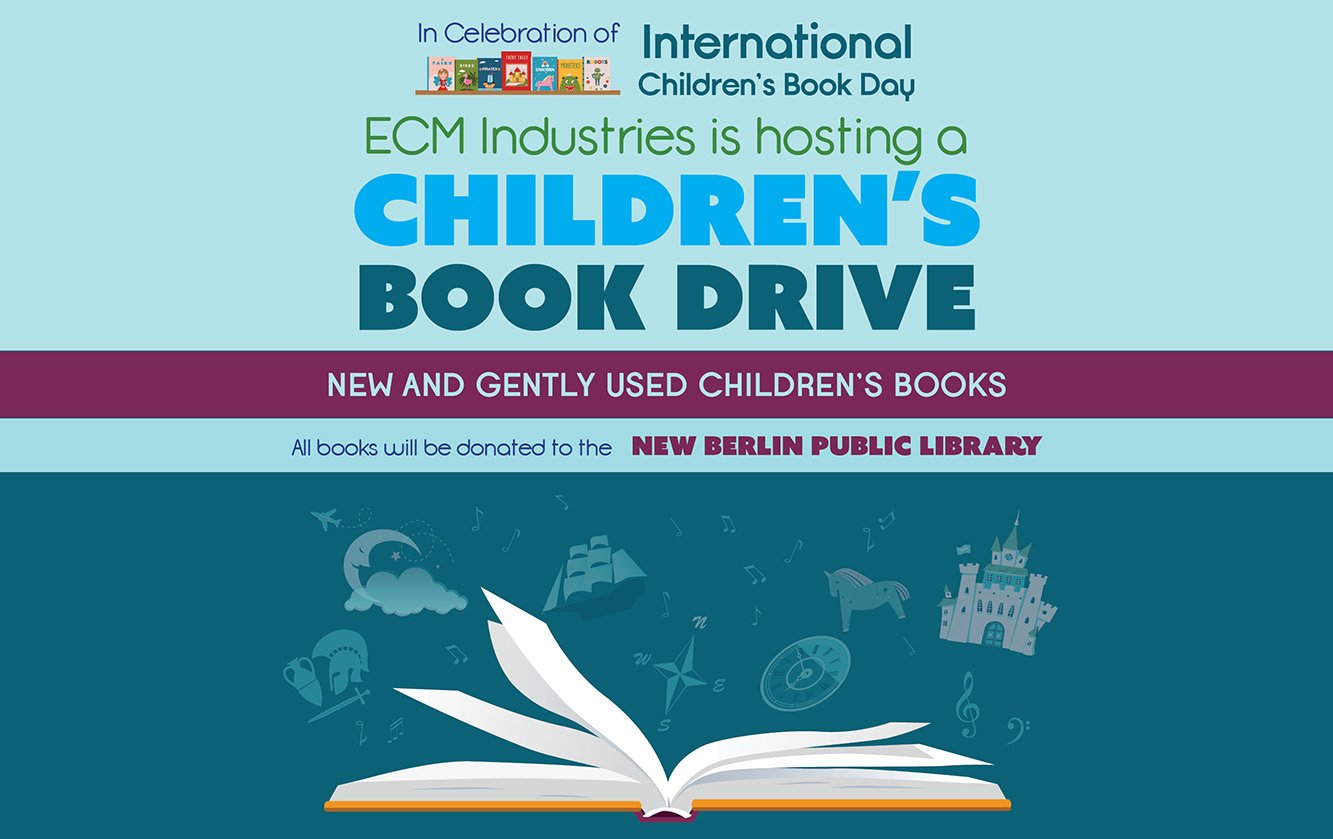 International Children's Book Day!
On April 3rd, ECM Industries embarked on a book drive to celebrate International Children's Book Day. The company encouraged its employees and the community to donate children's books to support literacy and education among children in the community. The book drive ran for two weeks, until April 18th, and the response was overwhelming.
ECM Industries is proud to announce that it received a total of 166 book donations during the drive. All books were donated to the New Berlin Public Library to benefit children who visit the library and the community at large.
The company recognizes the importance of promoting literacy and education among children, as it is a vital foundation for their future success. The power of books and reading cannot be overstated, as it has the potential to spark imagination, inspire creativity, and broaden horizons.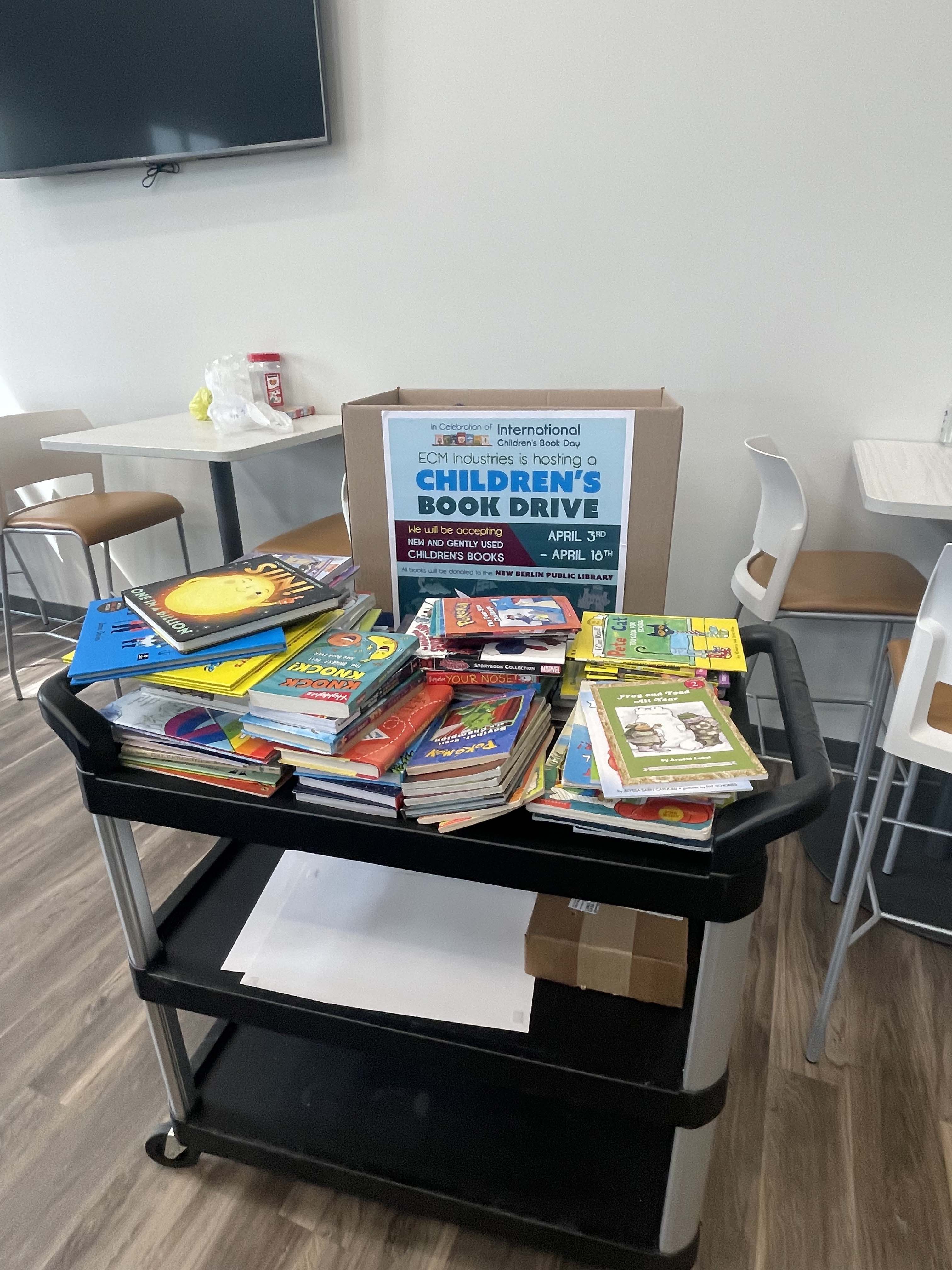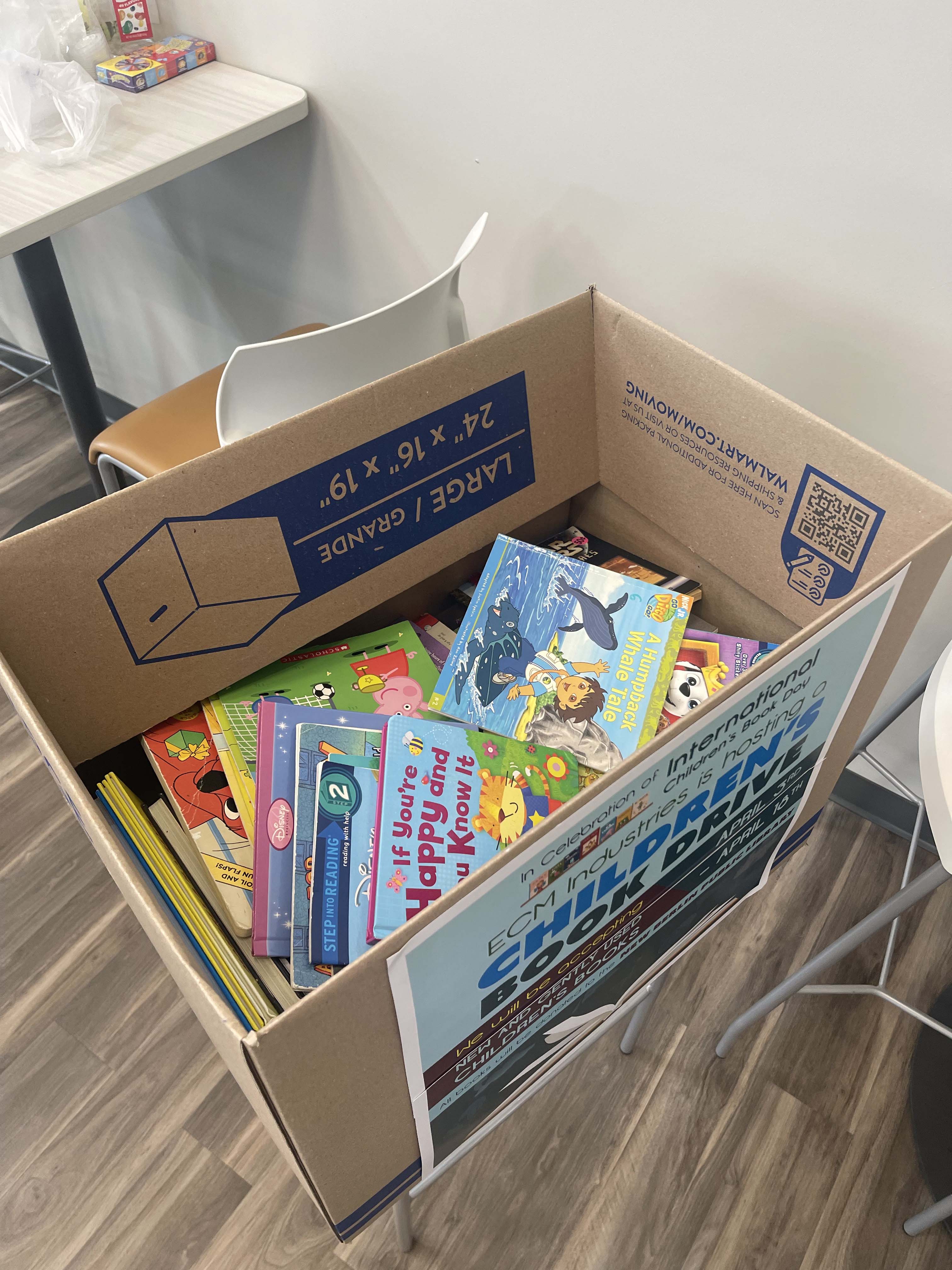 ECM Industries is honored to have had the opportunity to give back to the community by organizing this book drive. The success of the drive is a testament to the generosity and commitment of the community to support the education and well-being of children.
The company extends its gratitude to everyone who contributed to the book drive, including its employees, customers, and community members who donated books or spread the word about the drive. We encourage everyone to continue supporting literacy and education in the community by donating books to local libraries, schools, and other organizations that promote literacy and education.